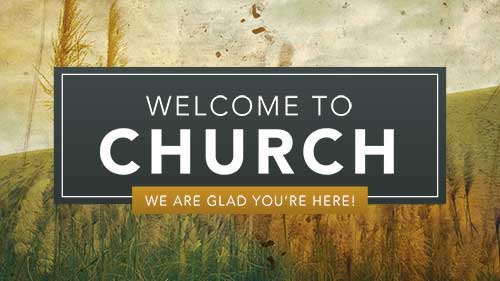 New to South Strand
Welcome. We're glad you're here. We hope you find our church a welcoming place where you can get to know us and experience the joy of Jesus Christ together with us.  We'll be happy to assist you in getting to know us, and getting you or your family connected to South Strand in ways that are both helpful and meaningful.
About Our Worship Service
Our Sunday morning service begins at 11:00.  You can also enjoy a cup of coffee before the service.  The service lasts about one hour and 20 minutes in length.  It includes a time of worship through singing, prayer, Scripture reading, and hearing a 45 minute sermon from the Bible.
After the singing time, the children go to Sunday School class time, where they learn the gospel and a Bible lesson gain a fascinating understanding of how God's Word applies to their lives today
We have a practice of teaching through a book of the Bible, verse by verse, from beginning to end by examining the original meaning of the text and how it applies in our lives today.
Our music is a blend of old and new hymns and praises songs. We aim to sing songs that turn us towards God, are full of theological truth, and exalt Jesus Christ.  Dress tends to be business-casual, but there is always a mixture of ties and blue jeans. We also provide nursery care for infants through toddlers.  Parents will find the nursery a safe and welcoming place for their young children, birth through 24 months, to be while they attend worship. 
Wednesday Evening
Wednesday evening service begins at 7:00pm. We worship with singing, spend an extended time in prayer, and study a biblical doctrine lesson together.  The service ends at 8:00.
What about church membership?
If you are interested in learning more about church membership, we teach a class called The List Matters.  It lasts about four hours, and we offer this on a Saturday morning.   It includes a breakfast.  Contact Pastor Mike if you want to schedule a class with us.