Second and Fourth Sundays of every month
6:00 pm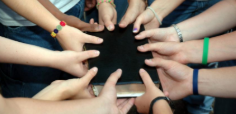 Calling all YOUTH!
Come and bring a friend!
There will be dinner and Bible Study with games after!
When: Sunday, March 10th at 6 pm at Sherri's
Sunday, March 24th Lunch & Rockin' Jump after morning service
Sunday, April 14th at the King's
Sunday, April 28th at the Seeley's
Sunday, May 12th at the King's
Sunday, May 26th – End of the School Year Pool Party!